Entertainment
Chris Rock Has Reportedly Moved On And Has No Interest In Talking To Will Smith
Chris Rock Has Reportedly Moved On And Has No Interest In Talking To Will Smith
Chris Rock Has Reportedly Moved On And Has No Interest In Talking To Will Smith
Chris Rock Has Reportedly Moved On And Has No Interest In Talking To Will Smith
Will Smith didn't get the reaction he was hoping for from his public reconciliation with Chris Rock in last week's video. He responded to all the criticism that followed his smack of the comic at the Oscars far too slowly.
ALSO, READ Will Smith Finally Speaks Out After Oscars Slap, Apologizes to Chris Rock
Smith adamantly apologized to the audience for what he had done and acknowledged that this offense might not be able to be fixed.
According to a recent rumor, Chris Rock has told his closest friends that he doesn't really desire to talk to Will Smith about what happened, thus confirming this.
People claimed they asked a person close to the comedian if he would be interested in sitting down to talk with the actor, and the source said, "Absolutely."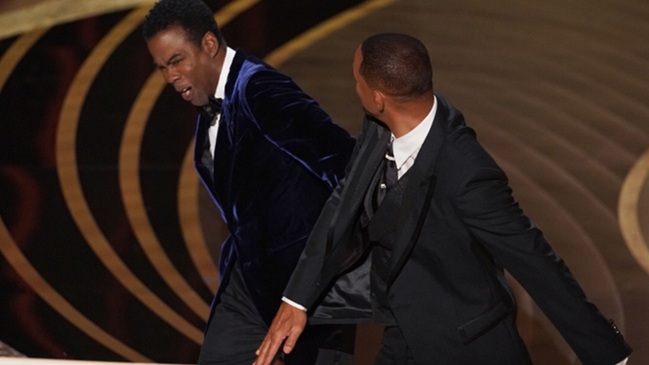 Is Chris Rock Angry Towards Will Smith?
More than angry, Chris Rock is fed up with how much press this slap has gotten from the media. He doesn't believe talking about this is as important as other matters and he is not interested in perpetuating the conversation. Rock doesn't really have anything against Will Smith.
This is what the source close to him said: "Chris doesn't need to talk. This is clearly something that bothers Will more than Chris. Will needs to deal with his issues. Chris is fine.
ALSO, READ Chris Rock Talks About Being Slapped By Will Smith Following His Apology
The fact that he is making jokes about it already is a good thing. That means he is assessing it. But the stress of the slap and the aftermath have not taken over his life. Quite the opposite."
But Will Smith might not let go of this until his petition is heard by Rock, he wants to do a public apology and for Chris to accept it. Things might get a lot more awkward than they already are between these two.
ALSO, READ Will Smith Will Return To Shoot 'Bad Boys 4', Martin Lawrence Confirms
The way in which Chris Rock will get his closure is by talking about what happened on stage but Will Smith probably doesn't want that, hence the reason he keeps insisting on talking to Chris.
---
24SevenHUB.CO brings updates on the latest news, tech tips and information, job recruitments for Nigerians, foreigners and remote jobs for seekers, and much more… Here, you can read and share thoughts, ideas, and opinions and get real-time updates from around the globe.