Madonna's biography: The Secret Of Why She Only Casts Women In Production
Madonna's biography: The Secret Of Why She Only Casts Women In Production
The fact that Madonna will only surround herself with women in the development of her biography drew our attention, and it wasn't until recently that she divulged the little-known truth about it.
ALSO, READ Madonna, 63, Breaks Up With 28 Years Old Boyfriend Of 3 Years
Although she has fought against what she views as sexism in the entertainment industry before, this time the effects were felt throughout the entire production of the movie, which is why she won't be working with any men.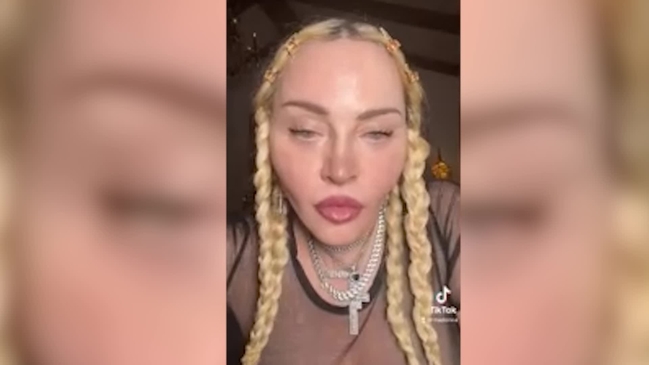 Madonna And The Movie That Will Tell The Story Of Her Life
Since Madonna announced that she had the green light to take her life to the big screen, as stars like Freddie Mercury (Bohemian Rhapsody: The Freddie Mercury Story), Elton John (Rocketman) or James Brown (James Brown: The King of Soul with the late actor Chadwick Boseman) have already done, expectations are set to the great controversies that the actress has lived, although her struggle to realize the project in her own way has begun to be a new chapter that ironically could be included in the same film.
ALSO, READ Therapist Confirms Johnny Depp Kicked Amber Heard Over James Franco Affair
For Madonna, most men are "misogynists" that's why she doesn't want just one in her film. "Embarking on this film was preemptive because a lot of people were trying to make films about me. Mostly misogynistic men. So I got my foot in the door and said, 'No one is going to tell my story, just me.'"
Madonna's Powerful Message
"The reason I'm doing the movie is that a lot of people have tried to make movies about me, and it's always men," the singer recounted during an October 2021 visit to the Jimmy Fallon show.
ALSO, READ James Caan, The Godfather Star, Passes Away At 82
The project that came closest to going forward was Blonde Ambition, a script that ended 2016 on the Black List of the industry's best scripts that have yet to find financing.
---
24SevenHUB.CO brings updates on the latest news, tech tips and information, job recruitments for Nigerians, foreigners and remote jobs for seekers, and much more… Here, you can read and share thoughts, ideas, and opinions and get real-time updates from around the globe.